Twitter Angels is a term born on the 2008 financial crisis era. These "angels" were simple Twitter users twitting job listings and helping unemployed people to find employment opportunities. Two mosaics were created showing a businessman with angel wings made out of computers, monitors, smart phones and twits.
Used on an article, written by David Sarno (Los Angeles Times Staff Writer) published on Metromix Los Angeles.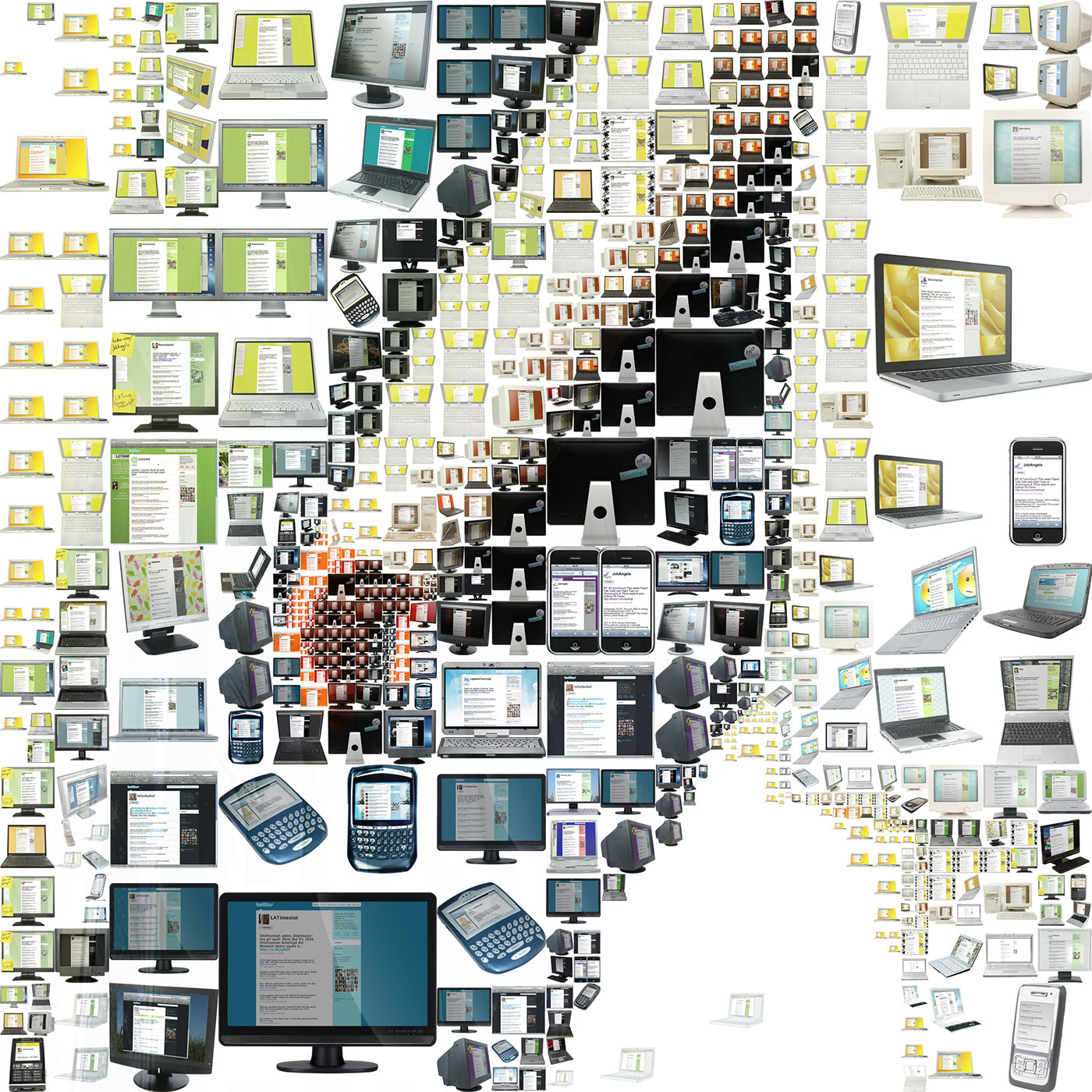 Many thanks to Derek Simmons and Shraddha Swaroop @ The Los Angeles Times.