Russia 2018 - Россия 2018
A series of mosaic artworks inspired from the upcoming Russia 2018 FIFA world cup. Based on the traditional Russian quilting patchworks and on ancient cyrillic calligraphy.
Russian patchwork or quilting is an art with deep roots in the Russian society. It's a folk art as well as a real art form with great artists contributing to it. I decided to experiment with this art form creating a series of portraits of great soccer players. I wanted to combine traditional approaches with more contemporary ideas. 
Another important element in this series of mosaics is the traditional cyrillic calligraphy which I really admire. I was extremely lucky to have collaborated with Vera Konstanta, who created these compositions for the project.
Hope you guys like it.

Россия 2018 (Russia 2018)

Digital, 12428 x 18407 pixels or 41.4" x 61.4" 
С

ила (Force): The Igor Akinfeev (Russia) portrait


Digital, 12428 x 18407 pixels or 41.4" x 61.4" 
З

релище (Spectacle): The Neymar Jr. (Brazil) portrait




Digital, 

13956 x

19900 pixels, 

46.5" x 66.3"
Л

идер (Leader): The Lionel Messi (Argentina) portrait




Digital, 

1

7500 x 29133 pixels, 

58.3" x 97.1"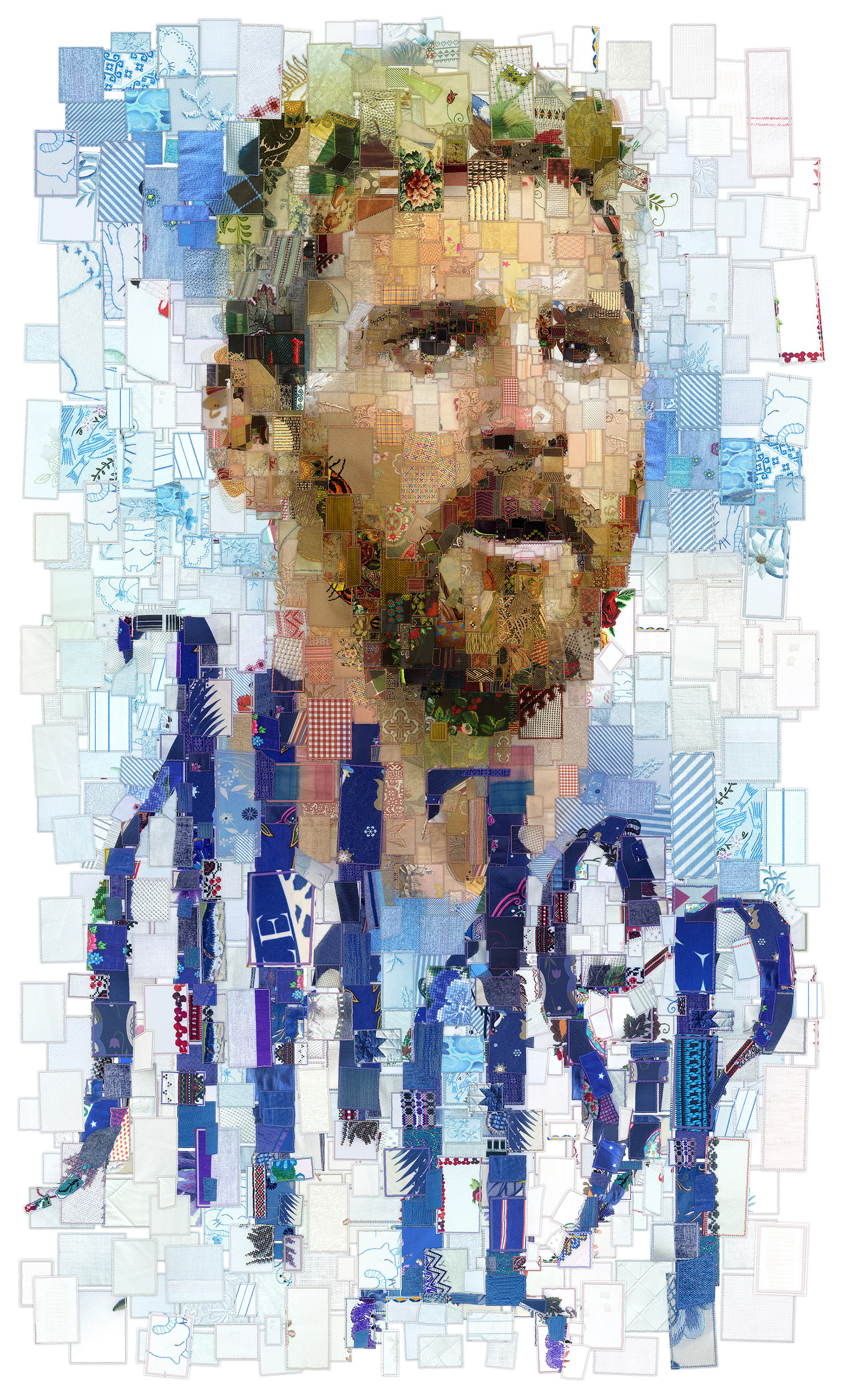 Гол (Goal): The Antoine Griezmann (France) portrait
Digital, 11400 x 18974 pixels, 38.0" x 63.2"
Слава (Glory): The Jordan Henderson (England) portrait
Digital, 11600 x 19600 pixels or 38.7" x 65.3"
Победа (Victory): The Cristiano Ronaldo (Portugal) portrait
Digital, 11600 x 18428 pixels or 58.0" x 92.1"
Credits:


Digital Artwork by Charis Tsevis.
Cyrillic calligraphy by Vera Konstanta.
Many thanks to the thousand of artists, weavers, quilters, photographers for the photographic material used in this project.
Created with some custom developed hacks, scripts and techniques using Adobe Photoshop, Adobe Illustrator, Synthetik Studio Artist, Apple QuickTime Pro and other programs.