Isn't that right? We are living in a wired world. No matter how wireless technologies have developed, every room in our homes has at least something like 8 plugs. I have 24 in my office. So many cables, so many lines that transfer electricity and data. I am amazed by this networked, wired world. 
In this set of work I have collected 6 illustrations created for 5 clients during the last 2 years. All of them have to do with the relationship between the network and the human body and spirit. Even the lion one is mainly metaphoric. Hope you like them.
THE REGGAE HALL OF FAME: The Conquering Lion.
The
Reggae Hall of Fame Foundation
is a cultural and charity initiative funded by the Jamaican American designer
Mike Thompson
together with Greek designer and blogger
Maria Papaefstathiou
to promote Jamaican music and to help education in Jamaica.
I have the honor to serve as permenent member of the jury for their International Reggae Poster Contest. To promote the work of the initiative I have designed this Rastafari Lion made out of wires.
FRONT ROW I/O: Coco and Steve
Front Row I/O is an institute funded by the University of the Arts in London in collaboration with Google. It supports fashion and tech entrepreneurs to grow their businesses. 
For their promotional campaign I have created this portrait of Coco Chanel and Steve Jobs made out of wires and threads.
IBM BRAZIL: Electronic Synapses
Illustration for an article about the use of the concept of synapses in today's super computing. Published on PENSE, the magazine of IBM Brazil.
HARRISON & STAR: Wired nerves
Harrison & Star is a global healthcare marketing agency based in New York City. They commissioned me to create a girl made out of wires representing her nervous system for their ad targeting neurologists.
WALL STREET JOURNAL: Does the internet make you smarter?
Illustration for an article by Clay Shirky on the Wall Street Journal about the impact of internet use on our brain.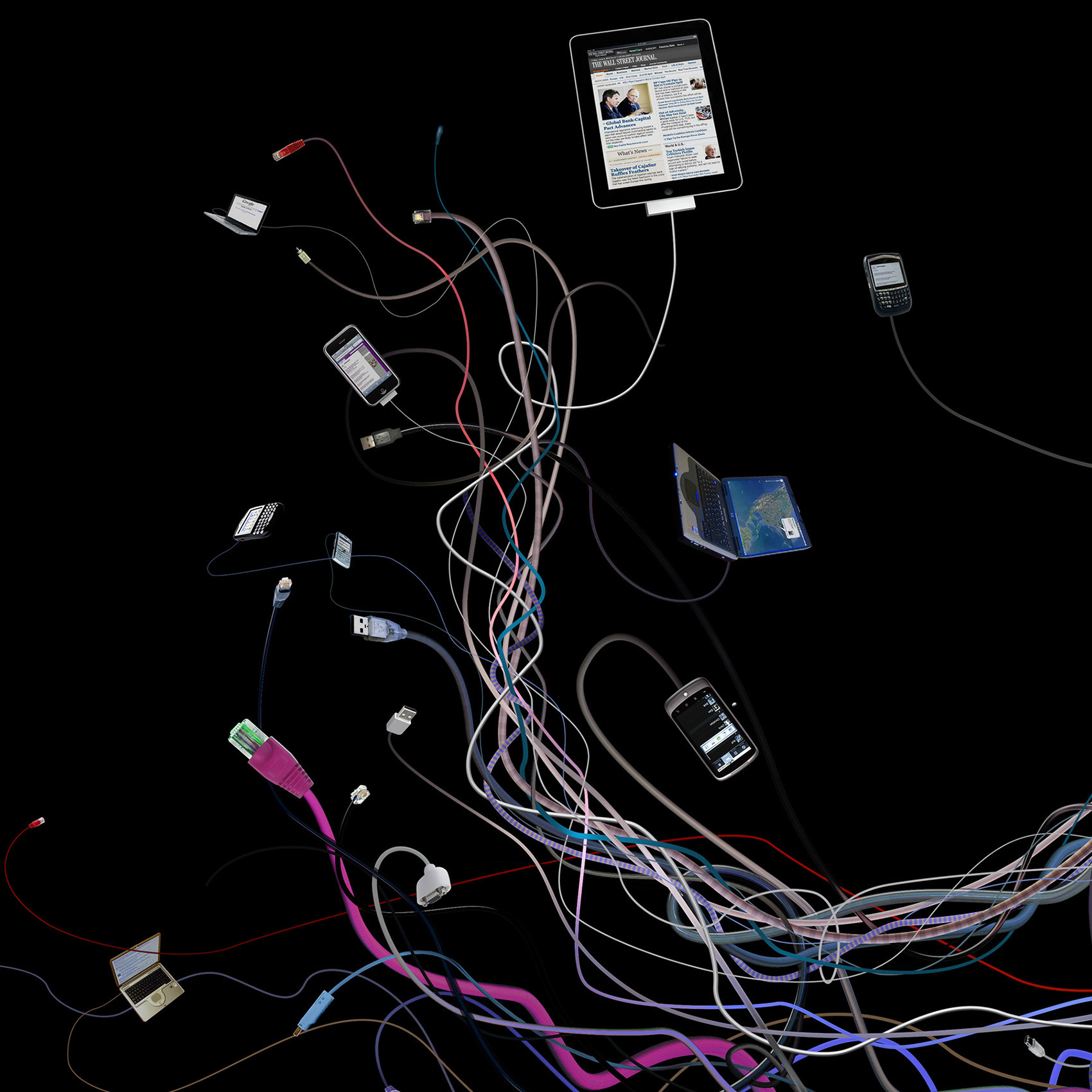 Made with custom developed scripts, hacks and lots of love, using my Mac, Studio Artist, the Adobe Creative Suite and good reggae music.
You can see my older 
illustrations made out of wires here
.
Thanks for visiting and commenting.