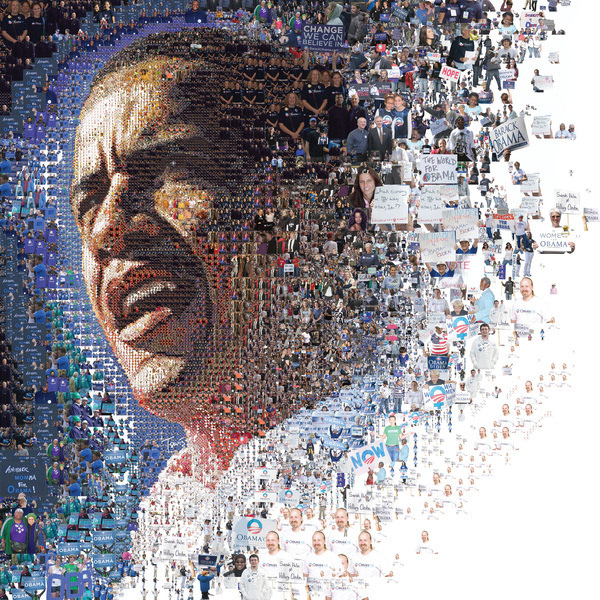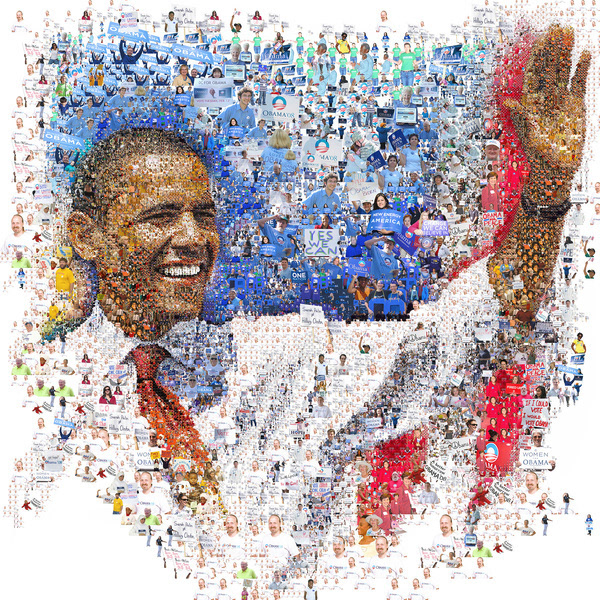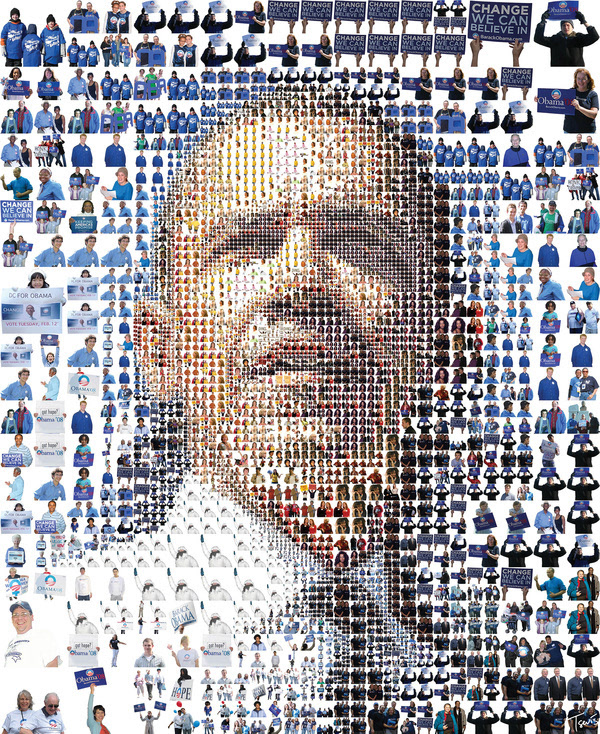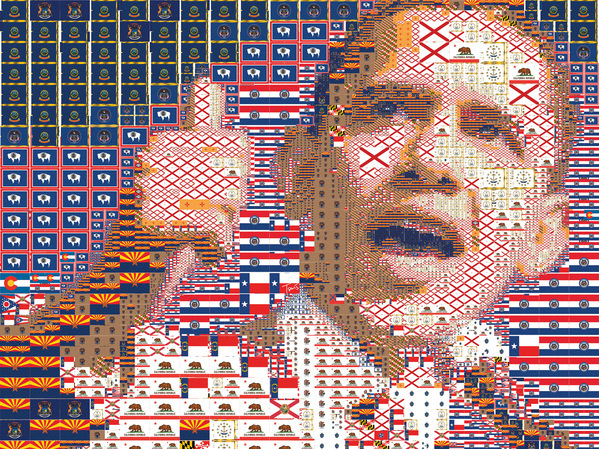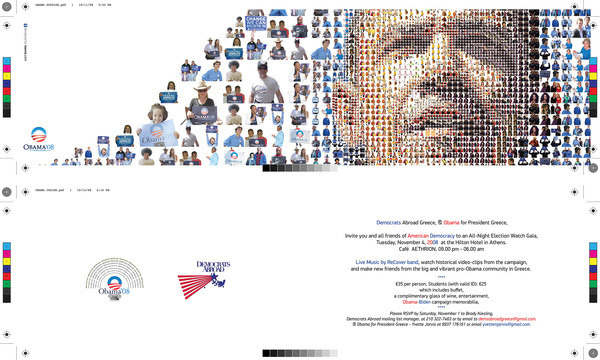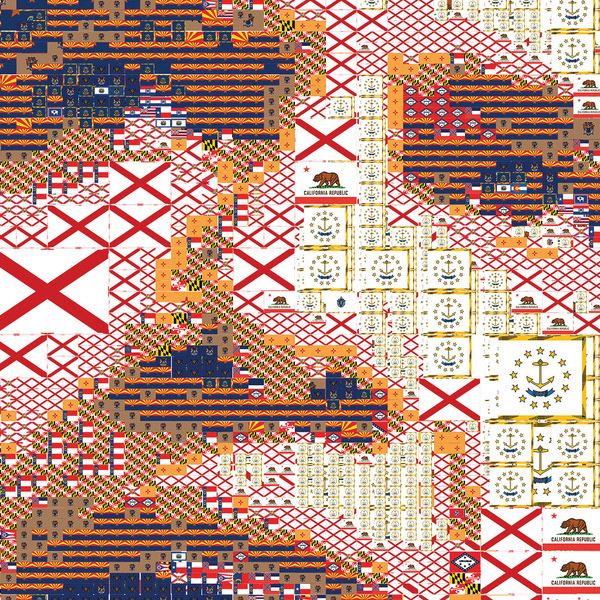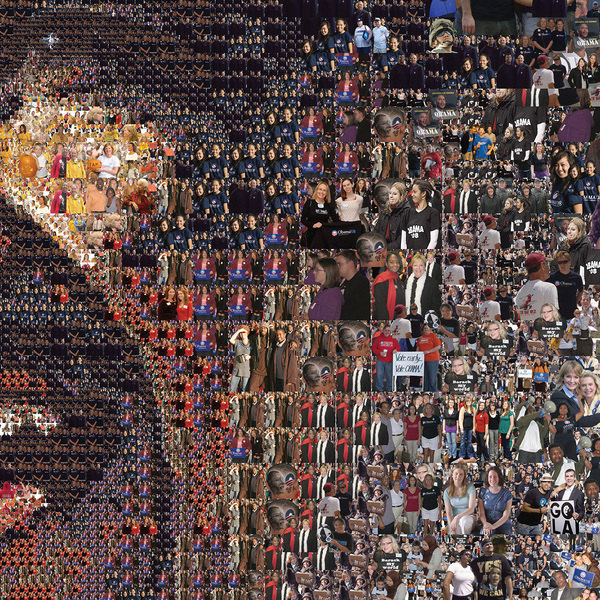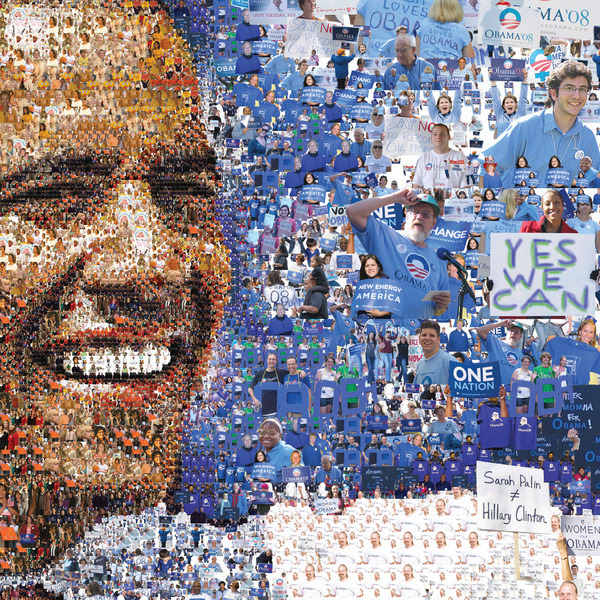 Since February 2008 we started producing mosaic illustrations of Barack Obama made out of his supporters. We wanted to support the Obama campaign and we are really happy that we helped the Democrats Abroad Greece and that we have seen these illustrations publiched in many prestigious magazines like TIME, Los Angeles Times, Epoca and innumerous others.
We are also thrilled that this talented and gifted man has become the 44 president of the United States of America!

Made with custom techniques and scripts in Synthetik Studio Artist, Adobe Photoshop and Apple QuickTime Pro.